De la Toison au Tricot n° 69 : Ménager la chèvre et la chou !

Everyone knows that my Ouessant sheep are my little darlings !
I'll admit it, it's true.
As for the beautiful Nadjà, my little mohair goat, it's not at all her fault !
Tout le monde le sait bien : mes moutons d'ouessant sont mes petits chouchous !
Je l'affirme et c'est vrai.
Quant à la belle Nadjà, petite chèvre mohair, elle n'y est pour rien !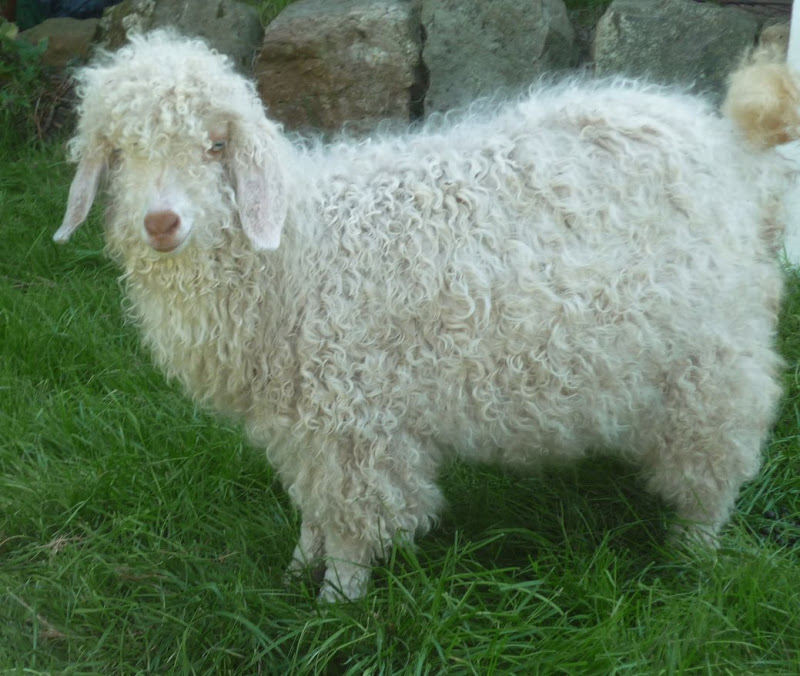 All the same, no need to be jealous, my dear Nadjà !
You have a special place in my heart : you are well loved and quite a little beauty in your own right with your beautiful locks of mohair.
Pourtant, pas besoin de piquer une crise de jalousie, ma chère Nadjà !
Pour être aimée aussi, tu es bien belle … et bien chérie !  Avec de belles mèches de mohair.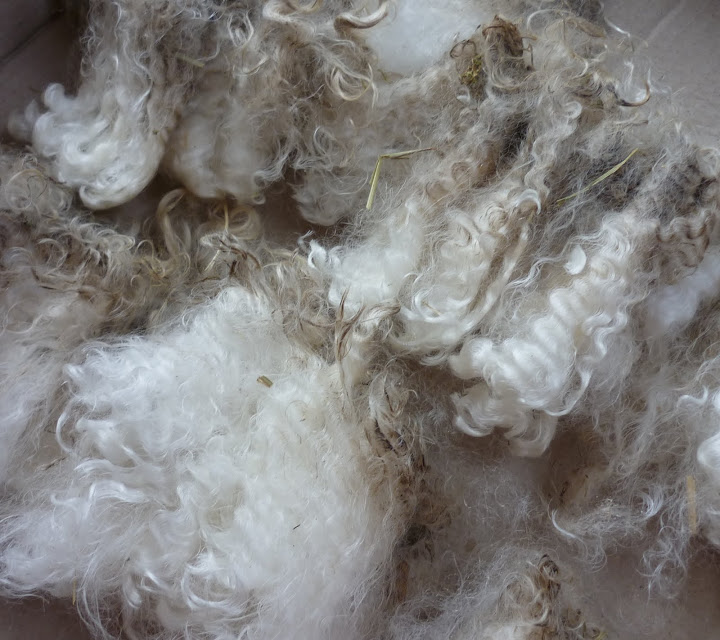 …dyed in the colors of the sky and the sea …
… teintes aux couleurs du ciel et de la mer …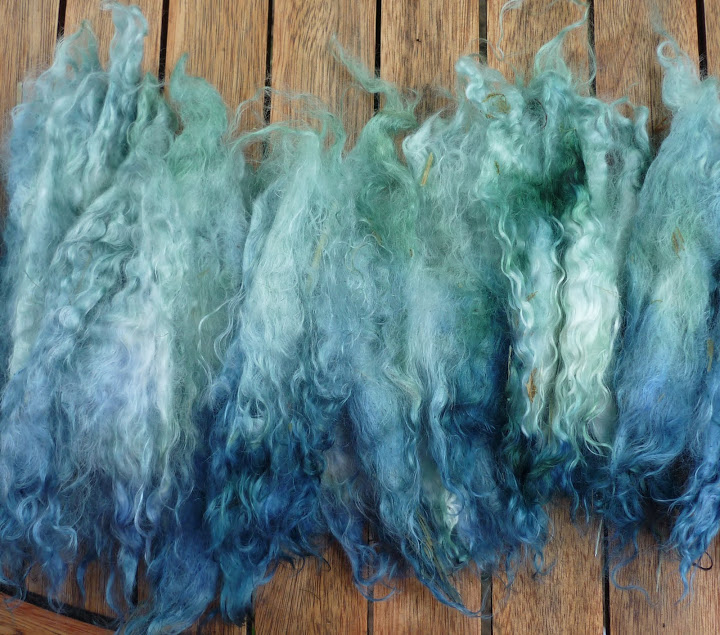 … combed and ready to be spun !
… peignées et prêtes à filer !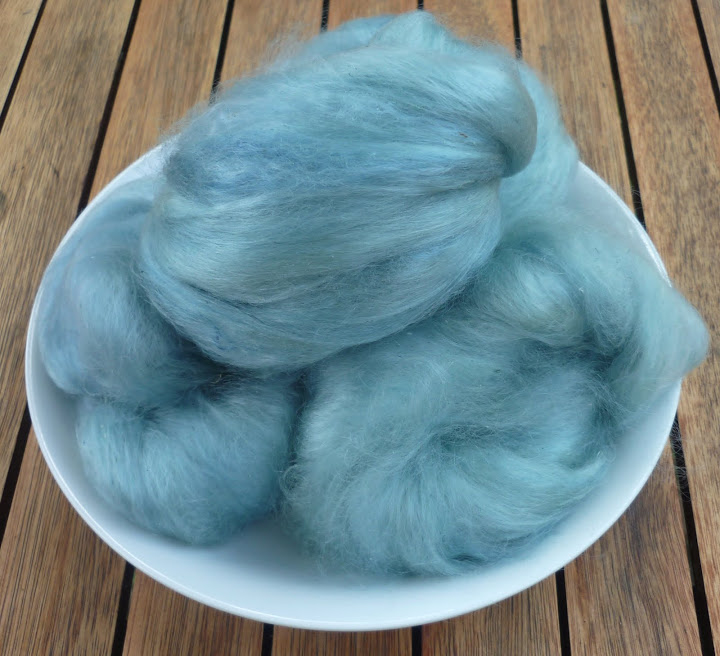 The entire contents of the SpinningShepherd.com © Copyright 2008-2019. 
Text and photographs may not be published, broadcast or redistributed
without the express permission of the author/owner.