De la Toison au Tricot n° 148 : Peignage de la laine !

The Spinning Shepherd has been quite busy.
That being said, I always find a little time for spinning and fiber prep.
Lately, I've been spending some time combing wool !
I'm combing …
La Bergère-Filandière est très prise en ce moment.
Ceci dit, je trouve toujours un peu de temps pour travailler la laine.
Ces temps ci, c'est la peignage de la laine qui est en honneur !
Ça peigne ….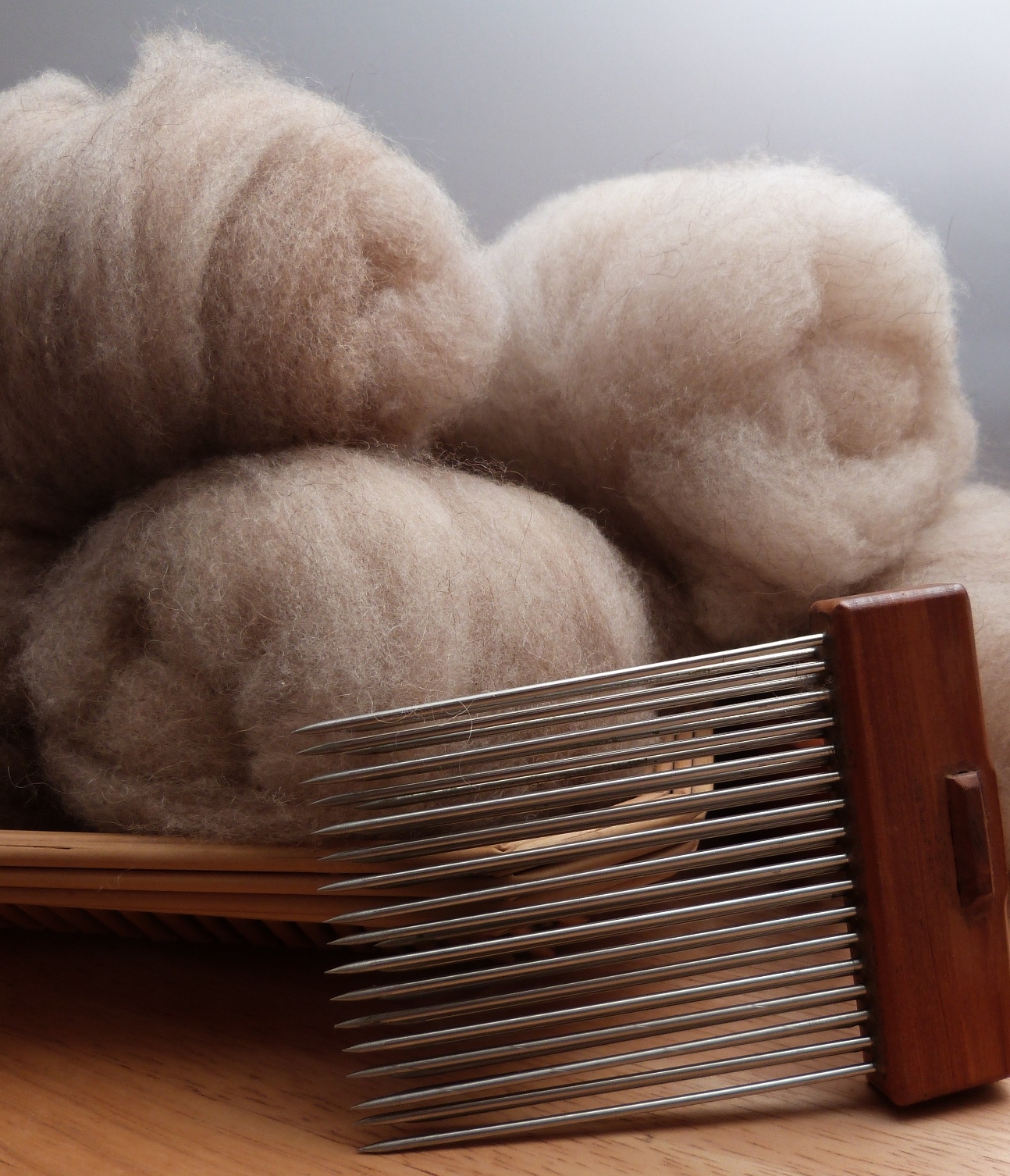 … and combing some more !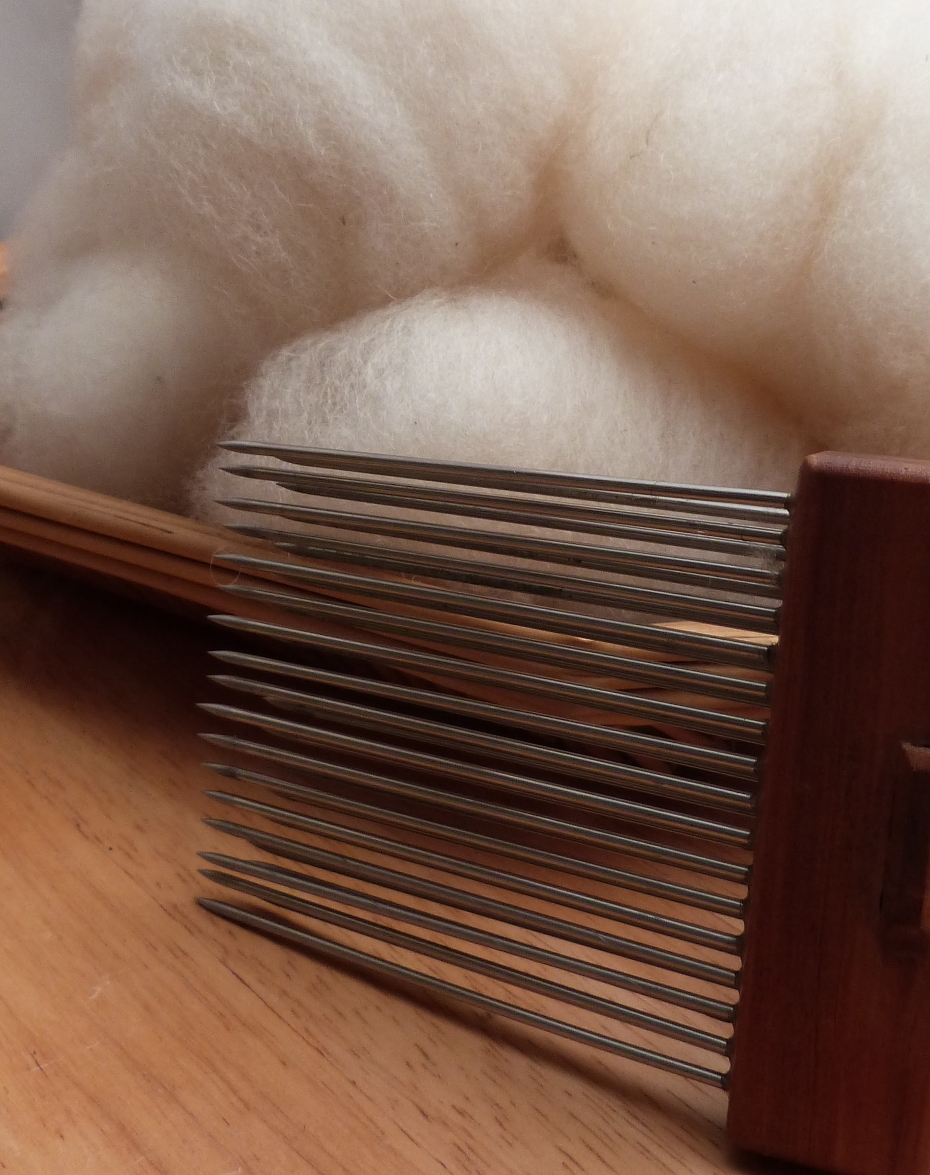 I already have a little project in mind for these two lovely fleeces !
J'ai déjà un petit projet en tête pour ces deux belles laines !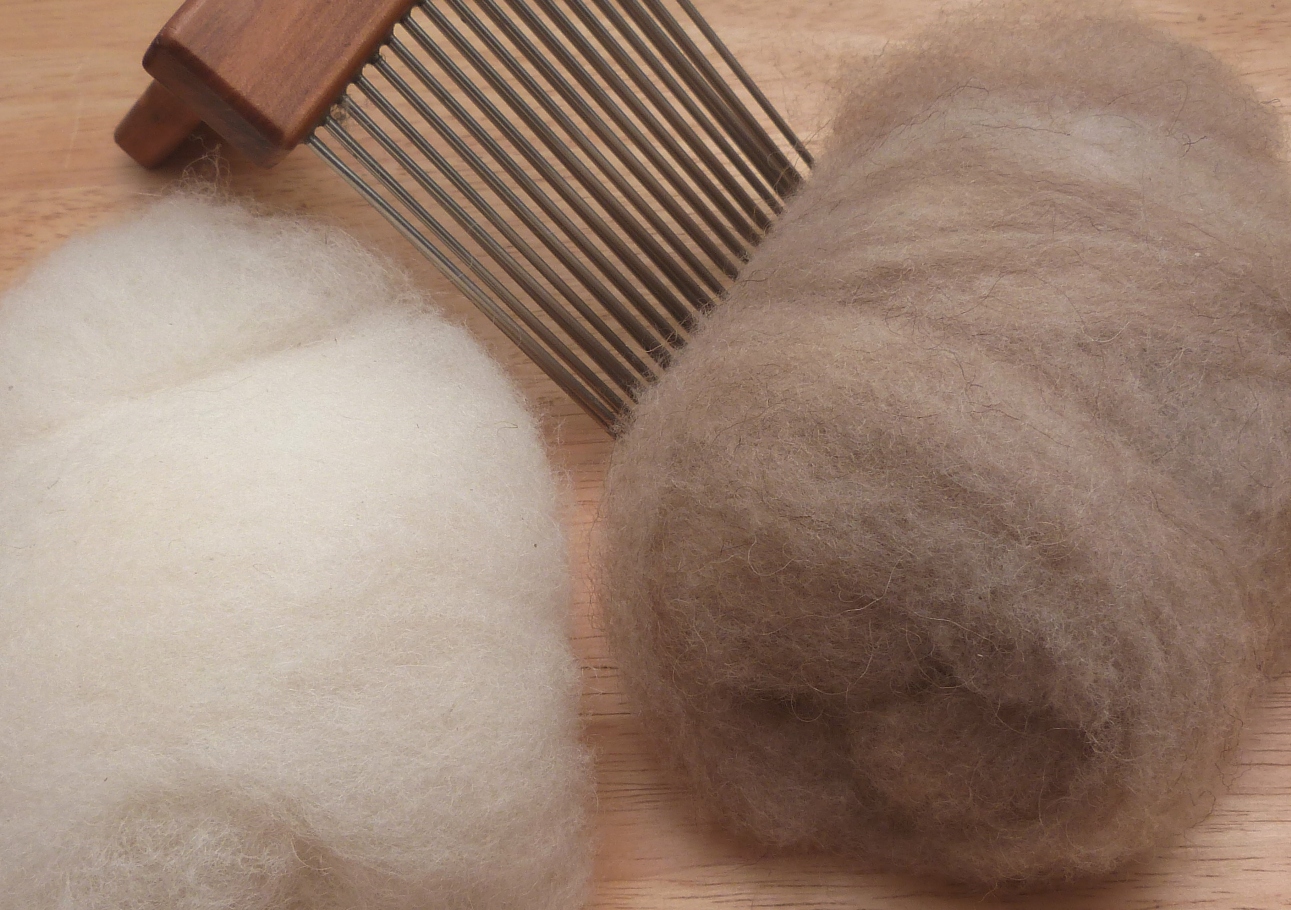 The entire contents of the SpinningShepherd.com © Copyright 2008-2019. 
Text and photographs may not be published, broadcast or redistributed
without the express permission of the author/owner.