De la Toison au Tricot n° 112 : Peigner la laine Ouessant blanche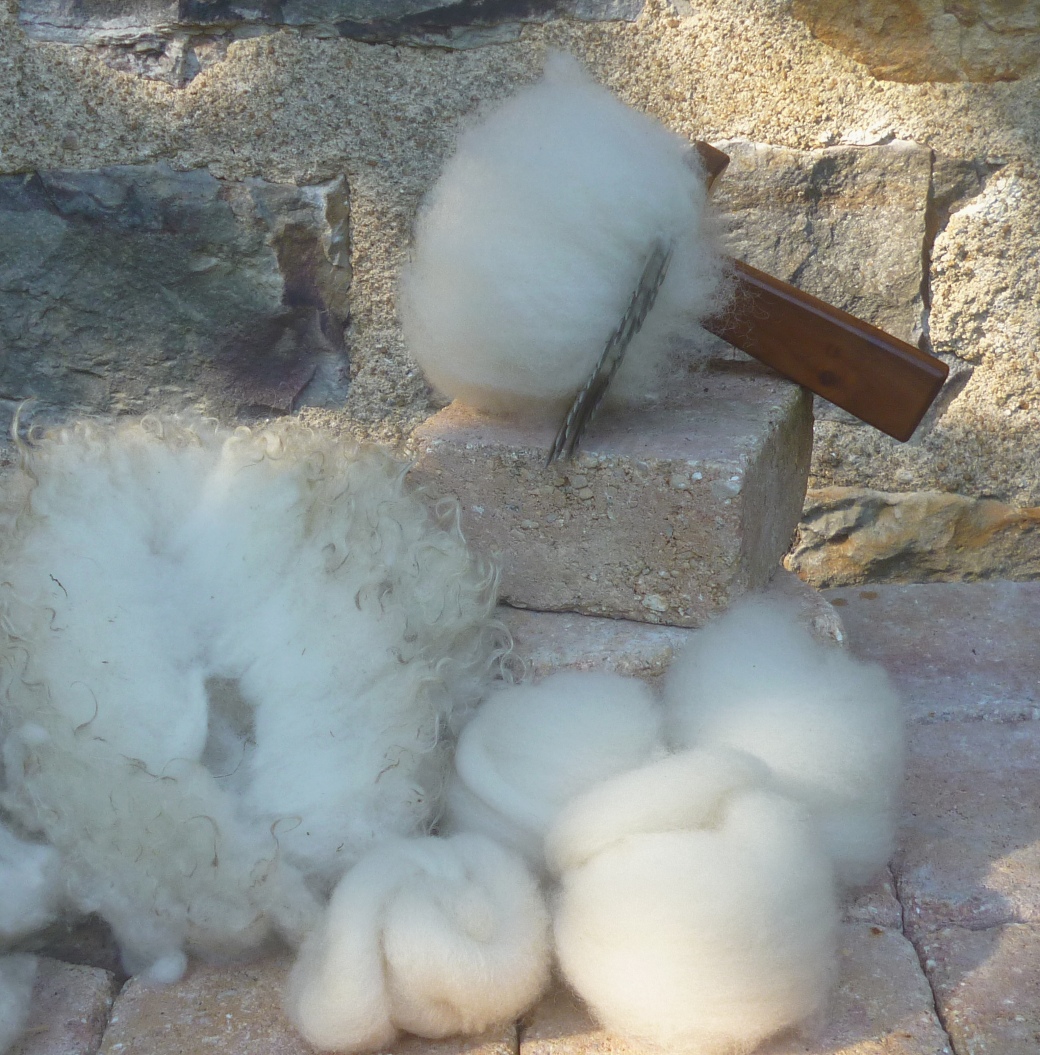 A lovely little white Ouessant fleece from Michel du Fou de Kerdaniel's flock.
Une jolie petite toison Ouessant blanche du troupeau de M. Michel du Fou de Kerdaniel.
The entire contents of the SpinningShepherd.com © Copyright 2008-2019. 
Text and photographs may not be published, broadcast or redistributed
without the express permission of the author/owner.